SO YOU WANNA PARTY AT THE PUB?
Stouthaus Coffee Pub is the perfect venue for your private events. We have 100 free parking spaces, 18 taps, locally sourced coffee and tea and a wide open space. YES! You can rent out a PUB in south central AUSTIN on a weekend night – JUST FOR YOU AND YOUR FRIENDS.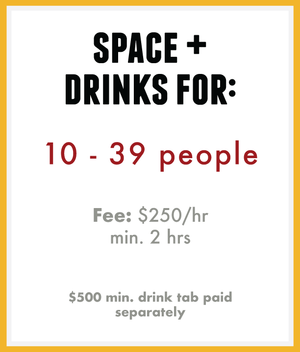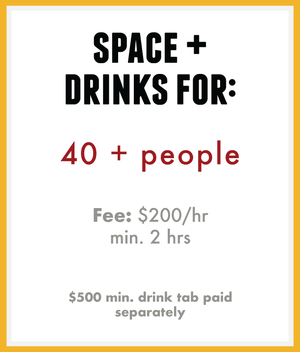 Drinks paid for separately to provide options for the event host. Hosts have three options: a) pay for the whole bar tab, b) pay a fixed amount of the tab [ your discretion ] or c) have guests pay for their own drinks. Depending on your event, one option might be better than another, so we leave this decision to you.
INCLUDED IN YOUR PACKAGE:
Space exclusively for you and your guests
Full bar available: beer, wine, espresso, coffee & retail drinks
Two dedicated baristas/bartenders (addl. staff $50/hr extra for parties over 100)
Event coordinator as direct contactProjector for slide show
Free parking (100+ spaces)
Patio area (free but required for parties over 66)
Use your own music playlist
30 min. setup and tear down on each side of your rental times
LET'S DO THIS!
Email info@stouthauscoffee.com to set up a time to meet with us and see the space for yourself. We look forward to hosting you and your guests. Cheers!